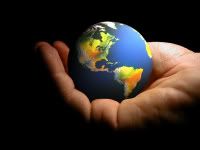 Everyone's been talking about President Obama and the enormous problems he needs to fix to get our country back in shape.
Instead of sitting back and waiting for change to happen, let's all step up and do our part to help out. It can begin tomorrow with a volunteer opportunity on MLK Day. Check out the Obama team's USA Service site, which makes it easy to find a local volunteer event and sign up.
What happens to our country and to the world is in our hands.