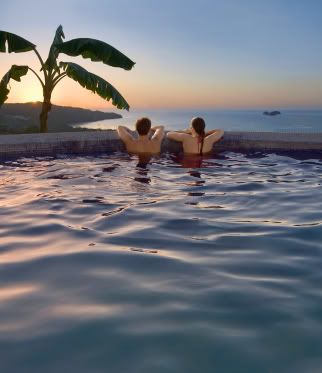 The hubby and I just returned from a very relaxing 2 1/2 week vacation to Puerto Rico. We decided to travel with a minimal amount of stuff, by packing only one small backpack each. The advantages were numerous, including saving a ton of time and money, increasing our travel flexibility, and helping us to enjoy our vacation much, much more. All it took was… you guessed it: a tiny bit of organization and staying focused on our goal!  On the plane we were browsing the reading material that the airline offered and came across and The 6 Best Bow Sights Reviewed & Revealed ( Hands-on 2018 Guide ) – Outdoor Empire,  my husband was in his glory. He loves hunting and now is determined to get the APEX Gear covert. It's ironic how this trip was about minimizing the stuff we'd be living  with and he found something to buy. At least he had to be home first to buy it instead of carrying it around with us. Anyways, here is how we managed to go to Puerto Rico with only one bag each:
Started with my pre-made vacation packing list and pared it down as much as possible.
Substantially limited the clothing and shoes we packed. We opted for two outfits each (one to wear, one to bring). Because I like to dress up, I added an attractive non-wrinkle dress for special evenings out. We each brought three pairs of underwear (one to wear, two to pack).
Washed clothing in the sink each night before bed. My Peace Corps skills came in handy: Wet it down, soap it up, scrub, rinse, squeeze it, shake it out and hang it up. It takes 10 minutes or less to do this, because you're just washing a couple of things each day. If you're not into the idea of hand washing, you can do a daily load of laundry at the local laundromat (cheap and easy!), or ask your hotel or guest house to take care of it for you (not as cheap).
Selected low maintenance clothing. The easiest clothes to wash in the sink are lightweight and contain mostly synthetic fibers, such as polyester. My husband's "high performance" travel clothes (e.g., Ex-Officio brand shirt and boxers) were designed to wash up easily and dry in about 1 hour. And indeed they did!
Kept an open mind. We knew that anything we wished we had brought (or forgot to pack) could be purchased upon arrival. It's so fun to go shopping on vacation anyway, right? And it's true: you REALLY don't need as many things as you think you do when on vacation. In fact, halfway through our trip, we went to the UPS store and shipped back home to ourselves all the things we brought but didn't end up needing!
Stuff we are very glad we brought to Puerto Rico:
– SUNBLOCK (cannot stress this enough; wow, that sun is hot)
– Deck of playing cards (endless games of Rummy – a great game for two!)
– Lightweight clothing that was easy to wash
– Small umbrella
– Shampoo and bar of soap (the latter doubles as laundry detergent)
– Reusable compact shopping bag (innumerable uses)
– 3 pairs of underwear each
– Empty plastic water bottle for refilling (saves $)
– Food for the plane, like peanut butter & jelly sandwiches, oranges, etc (saves TONS of $)
– Chaco sandals (these wash up easily; are comfortable for city, beach and mountain hiking; look great)
– Warm sweatshirt for the plane
– Prescription sunglasses
– Purse
Stuff we brought but ended up not needing:
– 2nd pair of socks (socks dried fast after washing; second pair not needed)
– 3rd pair of shoes (I know, I couldn't help it)
– 2nd swimsuit (I couldn't decide which bikini to bring)
– hair conditioner (a 2-in-1 shampoo was better)
– extra undershirt (only needed two)
– swim trunks (high-performance shorts doubled as swimsuit)
Stuff we wish we had brought:
– body lotion (bought it when we got there)
– foot pumice (bought it when we got there)
– camping gear (turns out Puerto Rico is great for camping)
– vitamins
– earplugs
– insect repellent (bought it when we got there)
– hydrocortisone (darn mosquitos!)
– travel utensils and plates
– money belt
– good hat (bought it when we got there)
Other things we purchased when we got there:
– knife for making sandwiches (obviously, you cannot take this on the plane)
– groceries (saved us a lot of money to eat fruit and yummy local bread with Nutella for breakfast, and then make sandwiches for lunch, rather than eating every meal out)
– more sunblock
– more soap for laundry
– cold medicine and cough drops
Have more ideas to share? Post a comment or write to Crystal and let her know!