Recently I got fed up hauling around car maintenance and bicycle gear in the trunk of my car for lack of a better place to put it. So I bought this outdoor storage bench on Amazon.com. It took me about 30 minutes to assemble.
The bench sports a padded seat, so it's actually something you'd want to sit on. The wood smells nice and the box holds a LOT of stuff. I put the following in mine:
the blanket I use to protect the backseat when the dogs ride in the car;
picnic mat;
biking stuff (helmet, gloves, chain lubricant, lock and tire pump);
running stuff (reflective vest, fuel belt, energy gel, etc); and
car stuff, including ice scraper, wheel cleaner, chamois, paper towels and spray bottle of vinegar.
Thanks to the storage bench, the front porch looks uncluttered and inviting.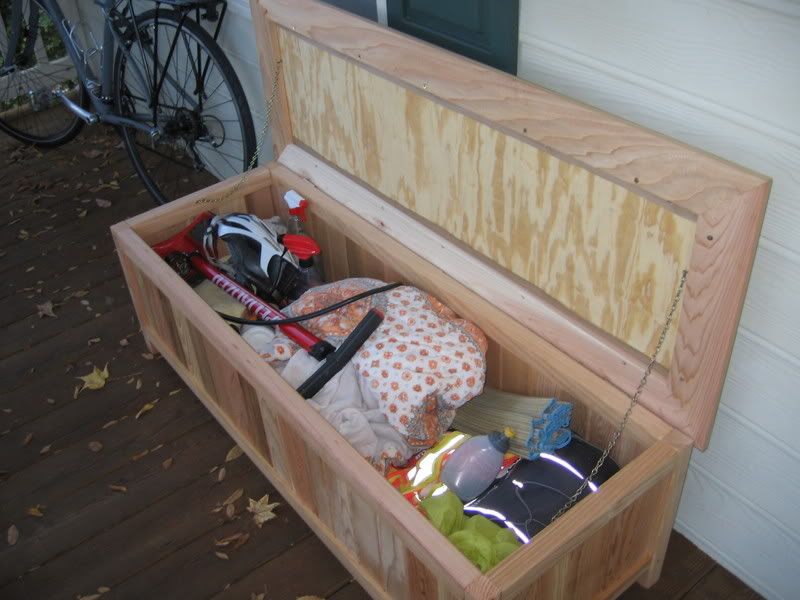 Have more ideas to share? Post a comment or write to Crystal and let her know!