I got so tired of digging for tools in the hallway closet. The process of looking for the hammer or tape measure was enough to make me give up on whatever project I was working on!
Simple solution: I purchased a metal rack for $30 at Target and arranged my tool stuff on the rack like this (see photo). The rack is now in my laundry room rather than the closet, instantly giving me convenient access to my tools, with the most frequently used items on top. I get more projects done now, with much less frustration!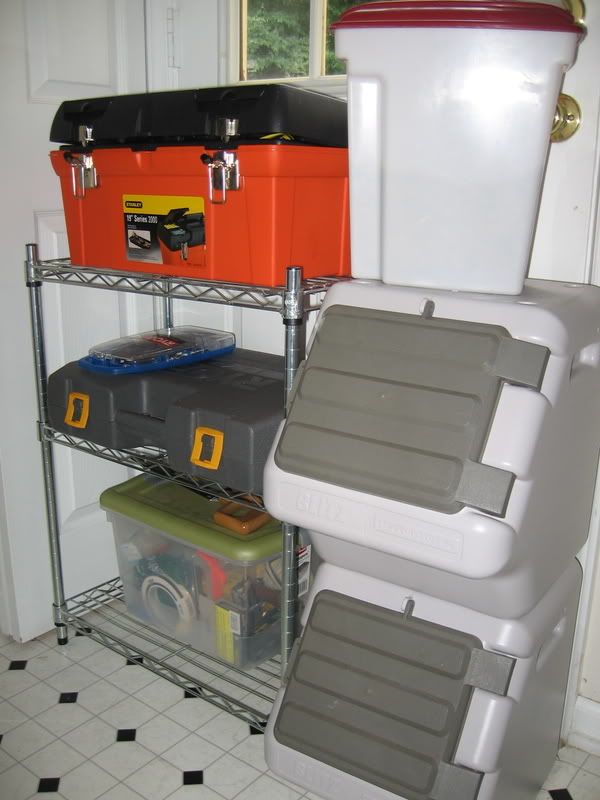 As you can see, the toolbox is now on the top shelf. The second shelf holds my power drill and drill bits. (By the way, I've become quite handy – you could even say dangerous – with the power drill since I've learned to use it. Look out, wall shelving, here I come!) The bottom shelf is a plastic tub full of non-tool home maintenance items like WD-40, spackling paste, masking tape, etc.
Next to the tool shelf, you see two stacking bins where I keep dog food (top one) and pet care items like flea treatment and brushes (bottom one). The plastic container on top is cat food.
Have more ideas to share? Post a comment or write to Crystal and let her know!